DO IT YOURSELF, CALIFORNIA ONLY
Posting Date: 10.1.2013. Restrictions apply.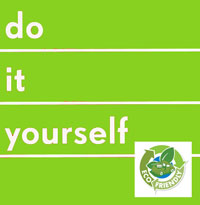 Drop off Promotions:

Mechanics -> This drop off system is intended for those who want to save money in shipping their balikbayan boxes. In taking out the company expense in bringing the empty boxes to your door step and picking it up on a later day when it is ready, Manila Forwarder is passing the savings to you. In this time of do it yourself and environmental consciousness, this is Manila Forwarder and your contribution to environment. 

When you drop off a box, Manila Forwarder Team is there to assist you. Our locations are discreet unlike supermarkets wherein privacy issue is a concern. Manila Forwarder value your privacy. Don't forget that this is just an option as Manila Forwarder also offers house calls. Promo exclusive to CA residents only.

INTERNET SPECIAL RATES

Destination
Regular
Jumbo
24"x24"x24"
METRO MANILA
$49.99
$59.99
$129.99
ALL LUZON
$59.99
$69.99
$139.99
VISAYAS
$79.99 now $69.99
$79.99
$149.99
MINDANAO
$84.99 now $79.99
$89.99
$159.99
BOX OR DRUM
$6.99
$6.99
$6.99
ODD SHAPE
Shipping Rate Calculator
EMPTY BOX & DRUM DEPOSIT ARE NON-REFUNDABLE ON THIS SPECIAL SHIPPING RATE.
RESTRICTIONS APPLY.
Insurance is available for $5 for every $100 value. There is no insurance coverage against breakage. Empty box is $5 non-refundable. Other similar sized box may be be accepted. Valid only to the participating DIY locations. Restrictions apply. Prices subject to change without prior notice.


Head Office: Until Dec 31, 2017 only, 18531 Eddy St. Northridge CA 91324
To: 3964 Eagle Rock Blvd, Los Angeles, CA 90065 1-800-210-1019
Toll Free No. 1-800-210-1019
Los Angeles
Bellflower
Orange County
Manila Forwarder
3964 Eagle Rock Blvd
Los Angeles, CA 90065
Tel: 323.478.1599
*Opens Jan 1, 2018
Instant Tax Service
15728 Woodruff Ave cor Alondra
Bellflower, CA 90706
Tel: 562.867.5200
San Diego
Redlands
Temcula
Cris Sankary
National City,
San Diego, CA 90950
Tel: (619) 370-5480

Redlands Oriental Market
1541 W Redlands Blvd,
Redlands, CA 92373
Tel. 909-7937018

Tomas Coronel
31938 Temecula Pkwy Ste A
Temecula CA 92592
Tel: 951-3038868
Fax: 951-3038876
postalannex4015@ yahoo.com
Rosamond
North Hollywood
Lancaster
Elisa Carden
2641 Diamond St Rosamond CA
Tel: 661-2562847/ 6616097046
Tel: 661-2562847/ 6616097046
elscarden@ sbcglobal.net
The Embroidery Station Enterprises
13427 Saticoy St.,
North Hollywood , CA 91605
Tel: 818.414.5115
Red & Green Farms
944-, 998 W Avenue J-4, Lancaster, CA 93534
Tel: 661-945-4245
Own a Filipino establishment? Apply to become an authorized Manila Forwarder Drop off location.
Apply Now