The Planning Stage, E-balikbayan box
Manila Forwarder offers the old fashion way of delivering the empty box to you and picking it up on a later date when it is ready to be shipped. This service is limited to USA, Europe, Australia, Papua New Guinea, Philippines and some locations only where we have an available affiliate, mostly in areas where there is a high concentration of Filipinos. Please check if we have an available affiliate in your area.
Also, Even when we have an affiliate in your area, this E-Balikbayan Box system is the choice for those who do not want to wait for our affiliates to consolidate their boxes and have it shipped ASAP to our Los Angeles hub or other worldwide consolidation points that maintains a continuous weekly shipments on a regular basis.
For clients living in areas that we do not have a representative, Manila Forwarder offers our services by asking our clients to use any type of durable box or reusable plastic bins available at any Home Depot( get one from wholesaler of boxes at the banner in the right or Budget ) and send your packages to us via US Postal Service, UPS,FedEx Ground, Sear, or Takyubin which charges reasonable fee for packages under 150 lbs. Contact us for bulk and shipments over 150 lbs.
For USA clients, try US Postal Service's Flat Rate shipping to our Los Angeles hub and save a bundle.
Don't forget that we are also a full service travel agency and we offer the lowest airfare and hotel accommodations in the Philippines or your money back. When you purchase an airline ticket from us, you will also get a $10 OFF your balikbayan box shipping per ticket!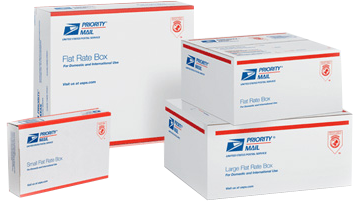 Try USPS Flat rate and Check
Manila Forwarder Shipping Rate Calculator
from Los Angeles, CA to Philippines.
There are also other Ground Carrier to 3964 Eagle Rock Blvd, Los Angeles, CA 90065 CA :
[+] US Postal Service
[+] FedEx ( Choose Ground Service ) * Use American Express and receive 10% on FedEx.
[+] UPS ( Choose Ground Service )
This system saves the shipper a lot of money and let them take advantage of the fast delivery turn around that Manila Forwarder is known for. We deliver the boxes to its Metro-Manila destination in 37-57 days*. from Los Angeles. Air Cargo in a week's time. Other origination varies.
Don't be surprised with our low rates! We only pass the savings to you because you bypassed the middleman and we have a lot of clients like you thus we have shipments leaving every week. Air shipments leave every Fridays.
Check our balikbayan box rates. You add your US Postal Service, UPS, or FedEx cost in shipping your package to our Los Angeles, CA hub, ZIP 90065 and you'll see your savings! You may also use any type of box. Please see rates here. All these rates are for ocean shipping. If you need to get it there ASAP. Please see our Air Cargo rates.

Budget Provides Boxes, Tapes, etc and there is one near you.
Please take your time to read the instructions. All questions should be answered here. It takes about 10 minutes to read all the instructions.

STEP 1
THINGS YOU NEED:
1) Shipping Forms Front ( Click Here to Download PDF ) ( JPG )
2) Shipping Form Back ( Click Here to Download PDF ) ( JPG )
3) Shipping Box ( You may use any type of box or get one from Budget or click the banner on your right)
4) Packing Tape ( Gray Duct tape is not recommended.)
5) Scissor
6) Marker and Pen
7) Large Trash bag can be used as liner, Optional
8) Plastic Grocery Bags to protect other items in case of breakage of liquid container.


STEP 2
[+] Tape the bottom flap of the box. Place tape horizontally and vertically on the flaps and connecting corners. Keep the top open.

[+] Place a large trash bag inside the box to provide overall protection of the contents.

[+] Get the packing list and pen to write down the items that you place inside the box.

[+] Begin packing by placing neatly folded items that would serve as cushion.

[+] Protect other items in case of a spill by placing bottled spillable items like shampoo, oil, etc inside a plastic bag. Secure the caps with tape before closing the grocery bag.

[+] Maintain a neat stack. Keep manufacturer's packaging for fragile items, they are made to protect it.

[+] Place padded materials on the sides.

[+] Do not make the box so heavy for easy and safe handling. If possible, spread out the heavy items in other boxes. People will handle that. Not carabao.

[+] Cushion the top with padded materials. Place plastic bag or magazines on top to protect the items inside from tape adhesive.

[+] Place a copy of the packing list on top of the plastic liner before closing the box. Make sure you only use a copy since the original forms are needed for Homeland Security and Philippine Customs documentation.

[+] Secure the large trash bag liner with a knot or tape.

[+] Legibly mark down the box with the shipper's and consignee's information using a permanent marker. Make sure you provide the Name, Complete address, Telephone Number, Cell Phone, email or Facebook messenger or even a map sketch of your Philippine address.Cover this with the shipping label to Los Angeles so not to confuse the local courier. We will peel this off upon arrival in Los Angeles and expose your Philippine delivery information

*Watch Video of packing tips courtesy of Kababayan LA, Channel 18 and Youtube.com.

This is the modern and proven system that works from a licensed and bonded company that you know!
STEP 3
Go to: DOCUMENTATION STAGE OVERVIEW